NYE Staffing
Defining Unforgettable
Moments
NYE Staffing
Defining Unforgettable
Moments
NYE staffing
members are selected exclusively for your private event serving staff needs. Our
party staff
have specially selected staff for events who are personable, knowledgeable, and experienced.
Our professional event staff will be sure to take care of everything. They ensure your corporate event is ready, fully stocked, and clean!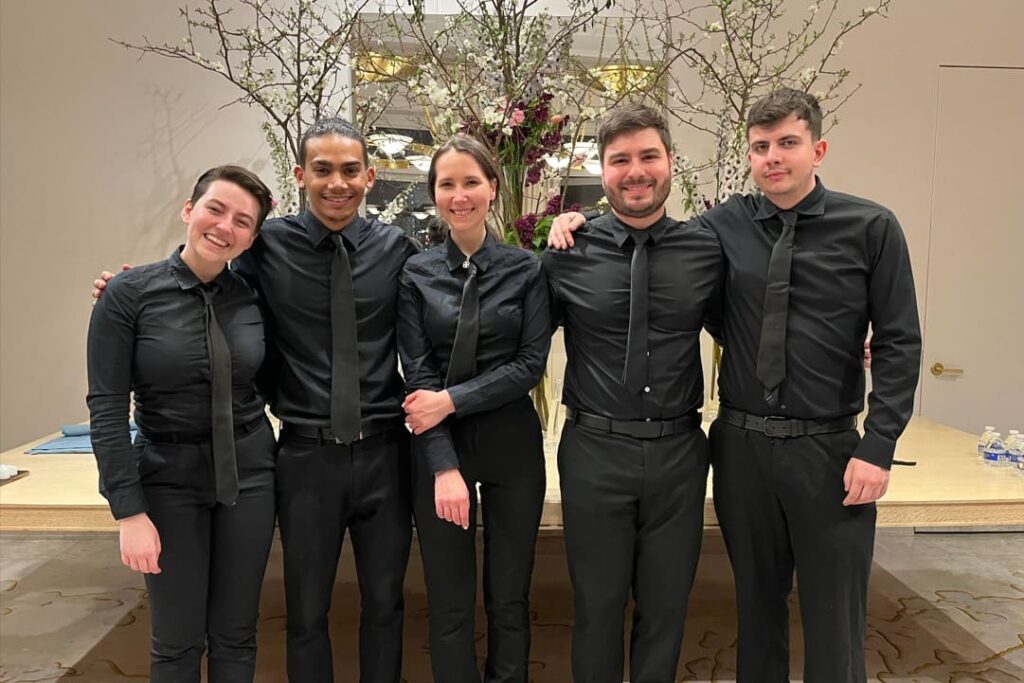 During cocktail hour our event staff will prepare and served. We provide 2 event staffing to prepare and plate your hors d'oeuvres and one server for every 30 guests to ensure excellent delivery.
Our bartenders provide quick and professional service to all your guests. Even booking waitresses for home parties can help make your event perfect and stress-free.
NYE waiter's assistance provides a fundamental role in keeping everything clean and ready so that our wait staff for hire can provide you the VIP attention you and your guest deserve.
NYE have selected each wait staff for hire in Miami for a role in their specialty to best serve you! We determine staffing needs based on your guest list. 
We can cover all your party staffing needs from bartenders, dishwashers, servers, and so much more! We have selected each staff member for a role in their specialty to best serve you.
Serving Staff Capabilities
Our trained serving staff will make your guests feel special. Our staff can accommodate any style event, from sit down meals, buffets, to cocktail dinners. Contact us today to find out more.
Video Duration ~ 1:50 minutes
Make a payment to hold
your wait staff. Sit back
relax and enjoy.