I'm so thrilled with the great service we had this evening from Camila and our Bartenders, we highly recommend them, they did a great job. Thank you so much!  (August 20, 2022)
– Nikki Robinson
I'm this have been amazing, this has been a big event for me and they came in, just arrived on time, they were professionals, smiling, good energy, thank you! (October 27, 2022)
– Chef Kenny Minor
NYE Staffing was a wonderful company to work with! They catered everyone, even my guests took their information because they wanted to use them in the future.  (Sept 3, 2022)
– Cristina Lopez
I wanted to say thank you to NYE staffing, you guys did an amazing job! so thank you so much for coming.  (May 29, 2022)
 – NFL player Duron Harmon
Thank you NY Events for such a great night here at Avi & Graces wedding. You guys have been awesome! Really on top of the food, making sure things are clean and you've been a joy to work with. Thank you so much for making tonight a really great night!
– Caralie Gontijo
New York staffing, I just want to tell you Camila was amazing, she met everything. She's beautiful, I loved her, my next event I want her again! So, thank you very much, so much fun and having a good time but thank you, thank you thank you, New York Staffing yeah!
– Antoinete Milon
Hi Amanda! Thank you again for your help with this. Your team was great, extremely helpful and were a pleasure to work with. Would love to work with you again in the future! (Read article)
 – CollXab Company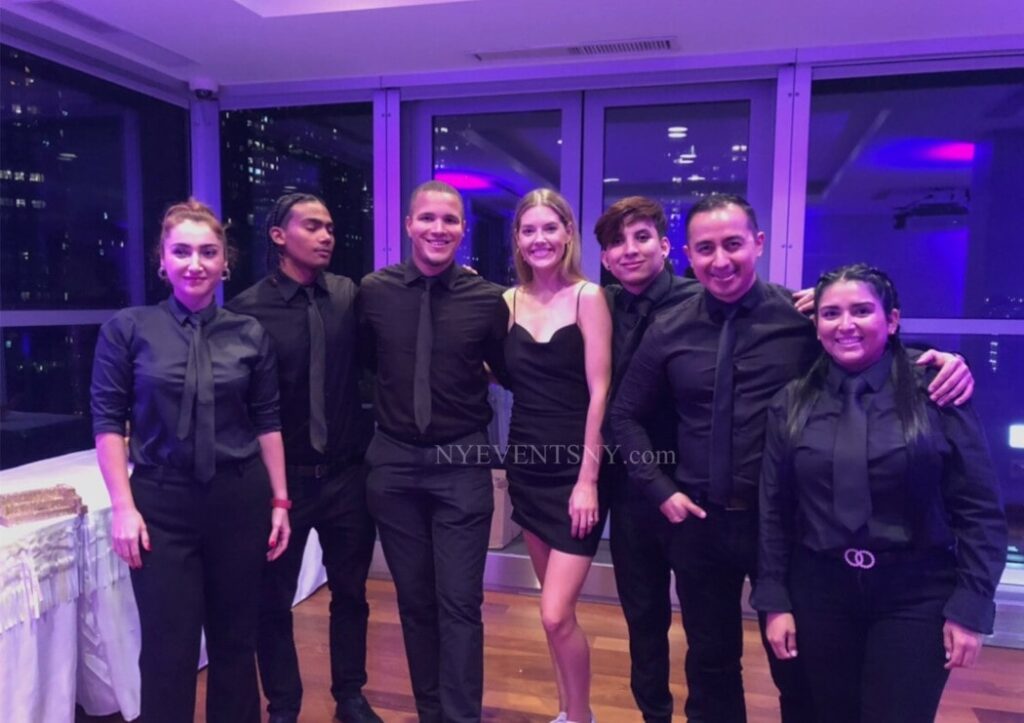 Great evening with your server/bartender, arrived on time and had good professional manners! Thank you again, will use your services again in the near future! 
 – Vanessa Thompson
Rosanny was absolutely FANTASTIC. Professional, polite, hard working and friendly. She was a pleasure to work with! Please extend our thanks again to her and thanks to you for sending her to us! I will certainly do review! July 4, 2020)
Best
– Sean De Klerk
The team was on time and incredibly professional. Immediately after arriving at my home the team leader began asking questions about what I needed done. From then on, they took over. It was a very pleasant experience. (November 13, 2021)
– Chioma Akamnonu
We just wanted to reach out to say "THANK YOU" for the AMAZING service that you and your staff delivered last night. Jose and Magaly were EXCEPTIONAL. Our clients and their guests were blown away. We definitely look forward to working with you all again in the future. Thank you again
.) I've also attached two pics from last night's event. Thank you so much again.
 – R&J's Cuisine, LLC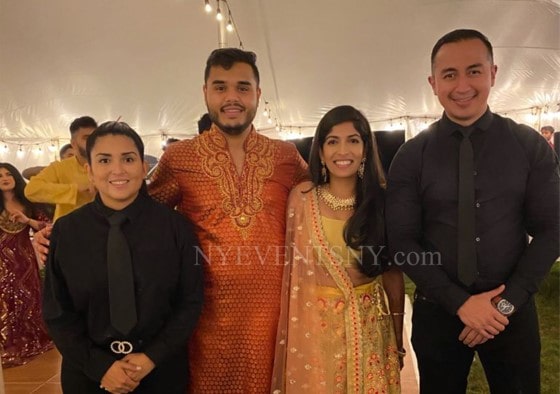 Just wanted to send a quick note.
Special thanks to all you guys for literally saving me this weekend! Your staff was tremendous. Tugba was great as well; but really entire team was exceptional!!  Many thanks!!
 – Ibn Abney
Thank you NYE Event, they were fabulous doing our function and I wanted to thank you guys. I'd really recommended them, thank you!  (December 11, 2021)
 – Princess Wilson
Hi Amanda, thanks so much for your help with setting us up with Tugba. She was so wonderful. Will definitely be reaching out to work with her for events in the future. We had the best time. Thanks again!
 – Maggie Bergman
I wanted to thank you for sending an excellent staff to work our event last night at 349 Fifth Avenue. Jose and his team were all on time, friendly and well-trained and made the event run smoothly. Such an event can be stressful and they made that portion worry-free. Thank you.
 – PincusCo Media
Hi Amanda,  I want to thank you so much to send them over. They were amazing and well prepared and I am looking forward to work with you in the future. All the Best
– Nonna Francesca, LLC
Your staff were AMAZING… professional, kind courteous and warm… OMG… I am your newest and most loyal customer!!
 – Kevin Davis
"I just wanted to compliment Luis on the great work he did on Thursday. He went above and beyond in ensuring our customers had a great experience. He also was extremely professional and kind with the staff and worked within our small space always with a smile."  
 – Ford
"The wait staff did great. They were on time, and looked to specification. I think they would be great for future events. 
 – Jennifer Lafayette
Really enjoyed using NYE, their entire staff was professional and provided great service. Event was a complete success thanks to their planning and execution. The chefs, Albert and Miguel were fantastic, love their food and Alba provided great service!
 – Shaw G.
The food was delicious, I usually call ahead. Service is great! Manager/owner is very pleasant! We have tried a number of items on their menu and they were all fantastic! A must try and you will become a regular!
 – Dayana R.
NY Events did such a great job for my party in the city….Not only did the bar look great, but the bartender was very professional! Awesome job guys! Highly recommended!
 – Kevin W.
Make a payment to hold
your wait staff. Sit back
relax and enjoy.