Banquet Servers
for Private Events
Waitstaff for Hire
in Miami
In an event, our waitstaff for hire in Miami is responsible for duties such as taking orders, delivering food and drinks service, bussing, greet guests, etc. 
NYE Staffing provide elevated event staffing for your catering and party needs, whether you need tray passers, bartenders or brand ambassadors. We're ready to serve up with our awesome staff.
We know that there is a dynamic flow of tasks and duties during an event. Our waitresses know when to serve food and drinks to your guests while keeping the place clean.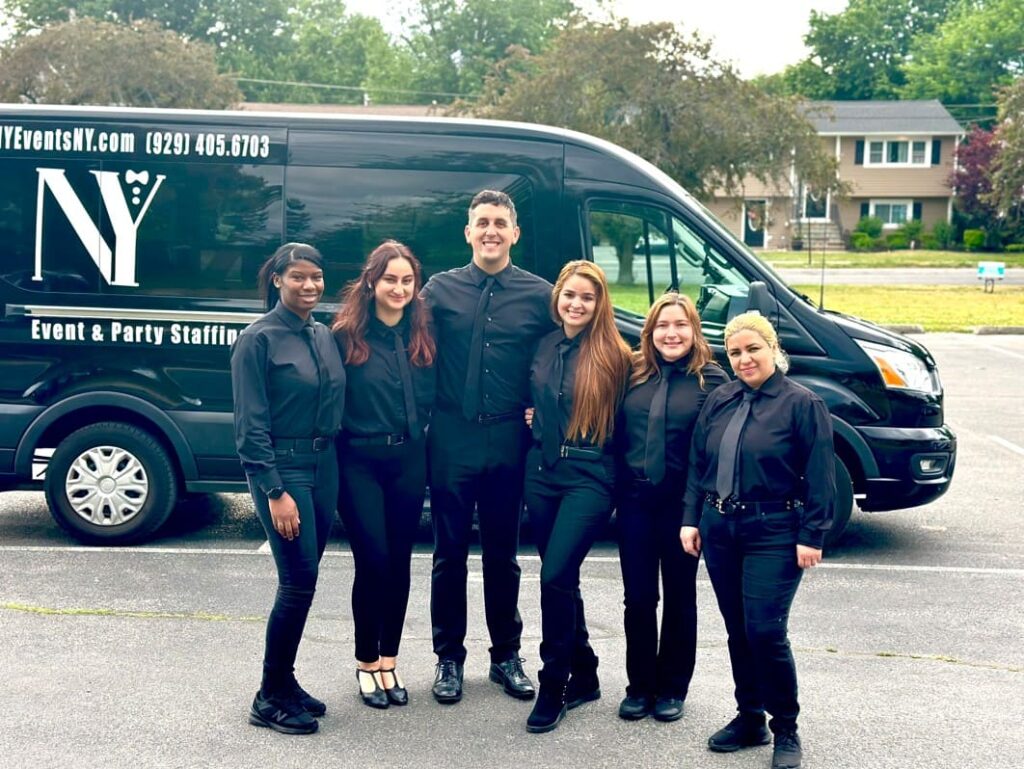 Whether you're looking to hire a hostess or wait staff for your event, our staff is flexible to take on a variety of roles. Take your Miami event to the next level!
We provide bartenders for hire and bar services catering for your next corporate event or private party. Our bartenders will help you execute a high-quality bar service.
Our event staffing team. are made up of experienced professional talents retrained by us to attend events, refined and presentable. our event staff is guaranteed to elevate the atmosphere of any occasion.
Our wait staff in Miami have the experience and are well trained to cover a wide range of events such as:
Family gatherings, Weddings, anniversaries, baby showers, birthdays, bridal showers, celebrations & holiday celebrations.
 Clients and employee's appreciation, Banquets, galas, fundraisers, festivals concert, launches products.
Seasonal and harvest festivals, religious festivals. Arts festivals, gallery openings, fashion events, cocktail parties, and other occasions.
Greeters play a pivotal role in events and trade shows by promptly welcoming guests with a warm smile and a friendly greeting. Their responsibilities encompass acknowledging guests, guiding them to the designated locations, and actively contributing to the creation of a hospitable and inviting atmosphere.
When 5 or more staff are needed, you must have an event captain to organize the team and ensure optimal service. 
One wait staff per table up to 12 seats for family style service.
When you use china or glassware, you will need one busser for two tables. If using plasticware, then 1 busser for 3 tables.
One bartender can accommodate up to 50 guests You will need one bartender and one bar back per 70 guests
Video Duration ~ 1:30 minutes
Make a payment to hold
your event staff. Sit back
relax and enjoy.