NYE Staffing
Defining Unforgettable
Moments!
NYE Staffing
Defining Unforgettable
Moments!
In need of professional wait staff and event staff? NYE is the Premier Event Staffing with friendly, trained professionals to make your event or party a success!
We are proud of being pioneered the first Fine Dining Certificate for events!
Our talented and friendly waitstaff are committed to exceptional service, that will transform your event into an experience that will be remembered for years to come.
Sit back, relax & enjoy our amazingly talented Bartenders for hire. Make your private event, run smoothly from set up to breakdown and exceed your expectations.
Can be booked to delegate clients, check in and promote. The goal of experiential marketing is increasing sales, awareness and influencing new customers for brands.  
As a professional company, NYE ensures that our Brand Ambassadors possess the perfect blend of appearance, energy, and personality to represent your products or services.
Whether you are planning a private home dinner or a large gala event, we will handle the small details. Party staff will enhance your event. – We provide conference staff, event captains, hostesses, hospitality staff, cloakroom and other hospitality staffs to ensure you have an exceptional experience. In additional ask for our unique event cleaning services will amazed your guest!
You don't have to worry about dealing with several different companies in order to get the services you need for your party or event. NYE Staffing Agency has it all from bartenders, waitress for hire  to production assistant.
Fine Dining Certification
NYE Staffing pioneered the first Fine Dining Certificate for events! With this exclusive certification, your event will be elevated to new heights. We provide comprehensive training, making our staff the industry leader in event staff expertise.
NYE team staff are experienced  and trained to provide everything your employees or guests need to be able to enjoy your corporate event. We can supply creative coordination, even design your signature cocktail for you.
You will receive your own account executive to cover all the important details and help design and coordinate your event.
______________________________________________________
Make a payment to hold
your event staff. Sit back
relax and enjoy.
Helping Greg Gutfeld Host of  Late Night TV Show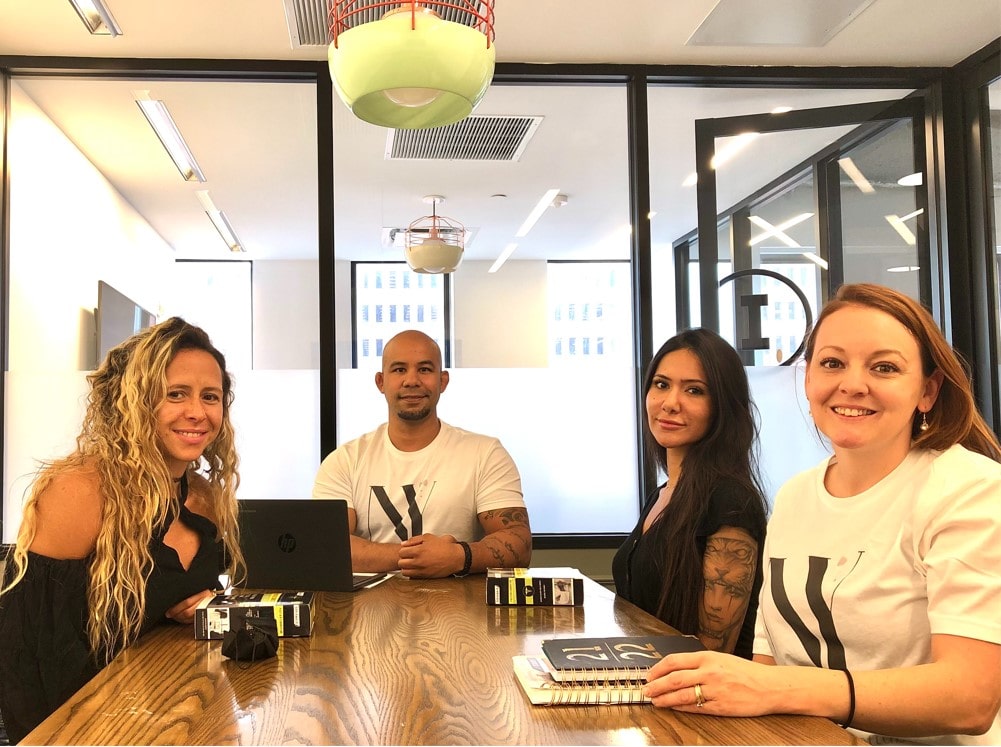 NYE Team at the office space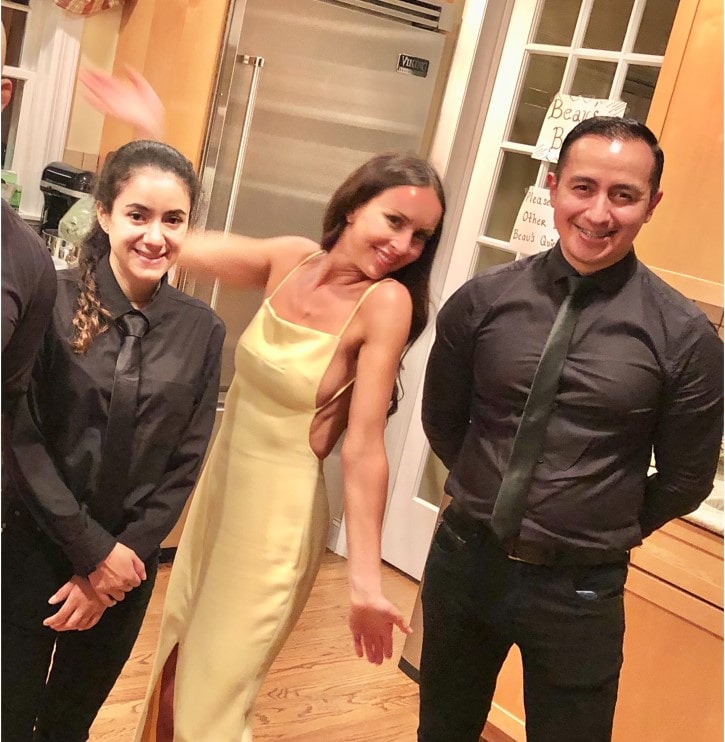 Happy client after the event.