Experienced Wait Staff
NYE make your event great
We make your 
event seamless
Wait Staff for Hire
Washington DC
Adequate staffing in the hospitality industry can be a challenge. If you need staff for event in Washington DC, or other hospitality workers, we're here for you. We offer a wide selection of high-caliber hospitality event staffing.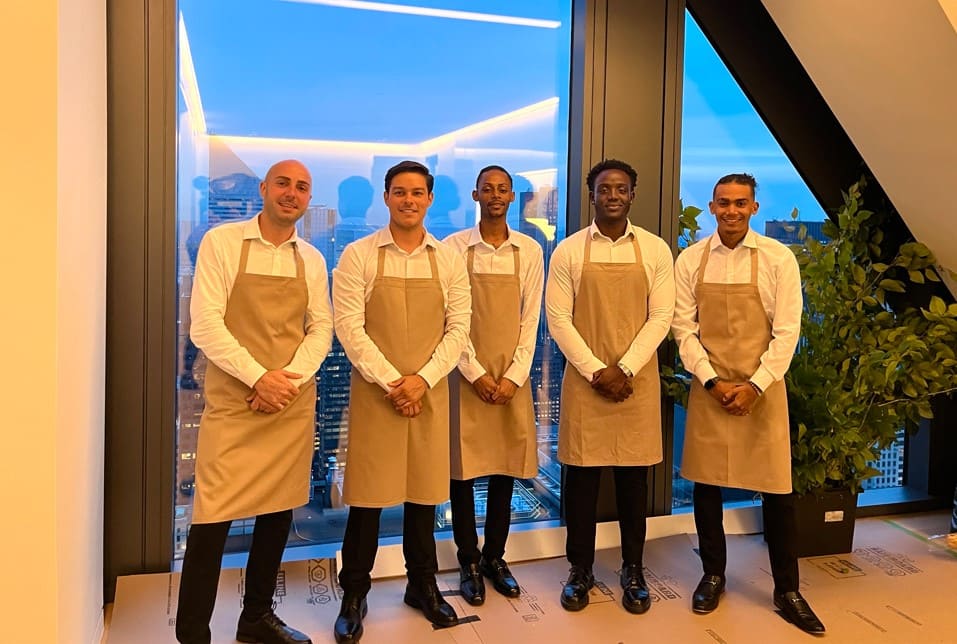 We have experiment staff working in more than 80 events that will take care in the best way of the station food area. Leave the annoyed task to our professionals team. 
Our expert bartenders will  make your event unforgettable. With experience in events of all sizes and budgets, we're the best choice for your next event.
NYE staffing is in the business to help you get the right caliber of professional's staff who will make sure your event runs smoothly. The staff uniform option is up to you!
A busser will help you by setting tables; placing and replacing silverware; keeping beverage glasses full; adhering to sanitation, clearing and cleaning tables, chairs, and environment.
Party and Event Staff for Booking
Have you ever felt stressed before hosting friends and family? This is why we created NYE Staffing. Our team comes in and helps where you need it. Maybe you want to make sure there is always ice at the bar or wine opened, perhaps you want someone to take coats, , take out trash, clear plates or fill the dishwasher.
FULLY INSURED: Our staff is covered under our workers compensation, general liability so you don't have to worry about a thing.
RELIABLE STAFF: We provide experienced trained wait staff.  Our team members are reliable, friendly and professional so you don't have to be worried about being short staffed at the last minute.
EASY: We have a simple reservation process, so you don't have to spend a lot of time or deal with a lot of paperwork to book the services you need.
Types of Wait Staff for Hire
NYE Staffing is proud to have a diverse and highly skilled team of professionals. Our staff includes experienced bartenders, catering servers, event captains, barbacks, party waiters, catering staff, model catering personnel, banquet servers, bussers, and bar captains, all dedicated to delivering exceptional service and ensuring your event runs smoothly.
Make a payment to hold
your wait staff. Sit back
relax and enjoy.
NYE Staffing started in New York City, but quickly are to serve clients across the country. You can find us in Washington DC, Miami Virginia to the Hamptons
1. What happens if the wait staff arrives late?
We make every effort to ensure prompt arrival of our wait staff. In the rare event of a staff member's tardiness, we will compensate your account for the time lost.
2. When should I schedule a server for my home party?
While we can accommodate last-minute requests for wait staff, we recommend booking as early as you can to ensure the widest selection of available wait staff.
3. Do I need to give the wait staff a break and food?
For events exceeding 5 hours, you must legally give the wait staff a break. While not mandatory, we highly recommend providing meals, especially for longer events.
4. Are gratuities for wait staff already included in the bill?
While the invoice does not include gratuities, wait staff greatly appreciate it if you choose to leave a tip directly
5. Are the servers capable of preparing drinks?
The servers do not make drinks; for this, you need to hire a bartender with the skill to make drinks.