7 original ideas for the civil ceremony
_________________________________________________________________________________________________________________________________________________________________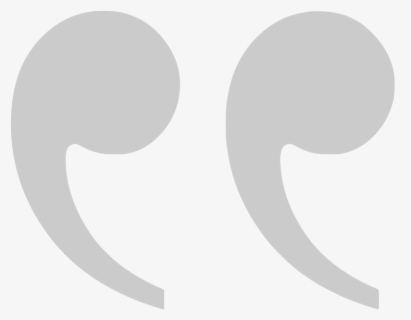 Those couples who only have a civil ceremony can also make it very special. In recent times it is common to celebrate the civil ceremony directly in the room, which offers a greater range of possibilities to enjoy. 
The number of couples who only celebrate civil weddings has increased considerably in the last ten years, which is why they have acquired greater prominence and are no longer just a procedure. In fact, many grooms combine them with symbolic ceremonies, since they want to show their love and commitment on a deeper level. Today we leave you ideas so that the civilian is an emotional moment and, of course, of a lot of love.
For those who will go through the Civil Registry
Many couples, whether for a matter of availability or simply of comfort, will only celebrate their civil marriage in the same offices of the Civil Registry. This should not deprive them of adding some original detail so that such an important event does not go unnoticed. Logically, they will not have the possibility to decorate the room, but they can add some details to finish the ceremony.
First of all, be sure to dress for the occasion, be it a fancy wardrobe or something more casual. On the other hand, and to celebrate the concrete link, they can put together bags with rice or colored shredded paper for their guests to throw at the exit. If they prefer something more explosive, they can light colored flares on the way out. Smokes of love for everyone!
Love is the main component of any wedding bond. For this reason, it is important to add some details that, outside of the legality and formality of the civilian, help to generate an atmosphere of greater intimacy. To this end, there are many symbolic ceremonies that help reinforce the idea of ​​the commitment that is going to be assumed, the new adventure that begins and the life that is left behind. Some of the best known are: the rose ceremony, the sand ceremony, the planting ceremony or the light ceremony.

Both for those who will celebrate the civil in the Civil Registry offices and for those who will do it in another location, the release of balloons is another way in which the link can be celebrated in an original way. There are different options. One of them is the paper balloons that are lit with fire, which then rise and remain floating in the sky, creating a very special landscape. If they will celebrate the civil in an outdoor space, they can release more than one balloon, and even add their guests. If it will be in the city, the most convenient thing will be to release only one.
Personalized vote reading
One of the advantages of a civil ceremony is that, in general, some moments can be flexible and personalized. This idea that we propose includes that, before you say "yes, I accept" that will unite you in marriage, you can do a special reading of vows, where you express your deepest feelings towards your partner. This is a way that your essence as a couple is more present than ever, even when it is a formal step such as the civil ceremony.
Although the justice of the peace or the Civil Registry official is the one authorized to validate the marriage, they can request authorization so that, symbolically, a friend is the one who marries them. It becomes very special that a person who knows them and knows about their love story, is the one who unites them in marriage. It will be a very emotional moment, and we bet that more than one will shed tears of happiness.
Memories of a more than special occasion
Civil weddings are also a more than extraordinary event in the life of a couple, whether or not they celebrate later with a party. For this reason, it is also a good reason to remember it forever through a souvenir. They can deliver small reminders, such as flower pots, bags with chocolates or cold porcelain ornaments, which include the legend: "Memory of our civilian" or simply "Thank you for coming to our wedding." As we said, you don't have to have a great celebration around your wedding to think of special details.
When civil ceremonies are held in the same place where the party will later take place, imagination and creativity can be unleashed for decoration. For this reason, do not deprive yourself of filling the altar and the chairs where your guests will be arranged with colors, candles, banners or flowers. There is a style for every type of wedding, and decoration is one of the main factors to show it off.
These ideas and all the others you can think of are perfect examples of how, with small details, you can make a civil ceremony even more special (yes, more than it already is!). Although it implies a legal step, what matters in the background is what it means: assuming with love and happiness the desire to share life with someone else.