Success is achieved with
the help of a committed catering staff
Success is achieved with
the help of a committed catering staff
Our catering staff for hire in NYC has what it takes to pull off the event of your dreams. As a reputable catering staffing agency, NYE only works with the most skilled and qualified professionals. 
Every party needs professionals to help out, especially if you're serving food and drinks. To make sure your guests have a great time, our friendly catering team is there to take care of everyone.
We provide various catering staff like model servers, bartenders, event captains, buffet attendants and more. The staff you need depends on your event type and size.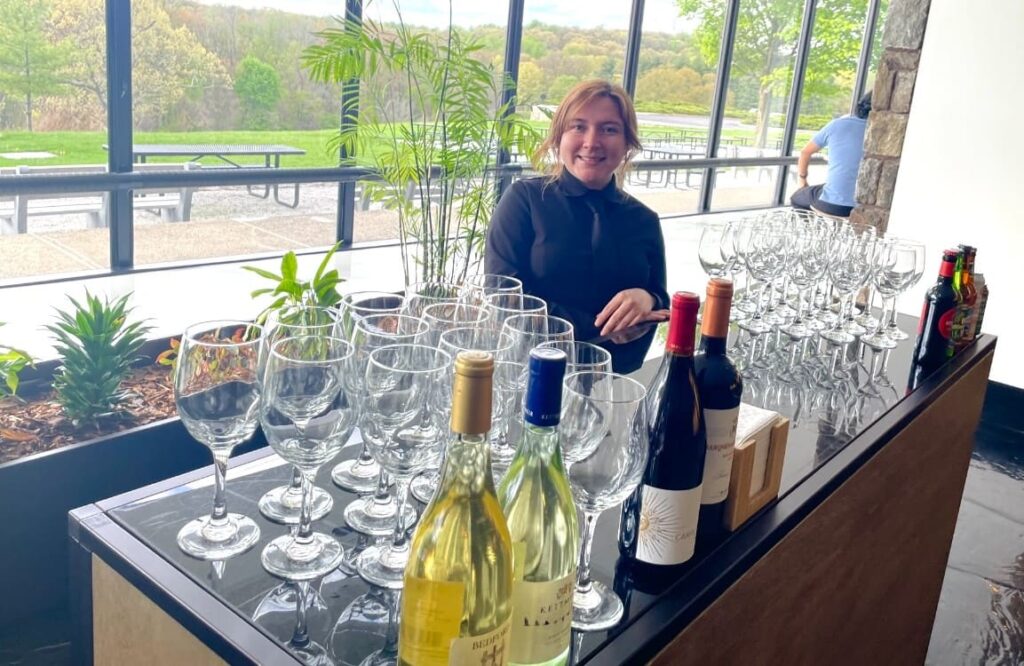 Our bartenders are friendly and with their experience, they'll adapt easily, letting you enjoy your event worry-free.  Our bartending services ensure a seamless experience.
NYE Staffing is known as one of NYC's best event staffing agencies. Since we started, we've kept 97% of our customers happy, and many have been with us for a long time.
NYE Staffing offer professional staff for a variety of events and settings including but not limited to executive dining, private parties, weddings, birthdays, and corporate events. Our staff is sensibly recruited based on qualifications, personality and passion.
Every weekend, we help out at different house parties. Our team goes around with plates full of tasty snacks. They are friendly and quick, making sure all the guests are happy and the party goes smoothly.
Looking for top-notch catering staff for hire in NYC? Look no further! At NYE Staffing, we offer the most competitive rates with the most professional and trained team. Our unique training process sets us apart in the event staffing industry. 
Hi, my name is Aria. I am the Client Coordinator at NYE Staffing. Ready to take your event to the next level? Contact me today and say goodbye to inconsistent roster changes and health-related worries, and welcome seamless, stress-free events with our trusted services hospitality staffing solution.
Excellence in Event Service
We know it's important to make sure our team can give great service. We think that always learning and training helps make events successful and fun. Our commitment extends to assisting party servers in Westchester, Bronxville, Yorktown, and Connecticut, among other areas, ensuring that our expertise enhances the overall service experience.