Reserve Bartenders
to enhance your event.
Reserve Bartenders
to enhance your event.
Charismatic, trustworthy and experienced top-notch bartenders for hire. Whether you need to hire a bartender for a private party or a bartending team for a large event, we have you covered.
We have a wide range of talented:  bartenders,  servers, hostess and other hospitality staff to take care of your Christmas and Holiday event needs. Whether you just started the planning process or it's a last minute request, give us a call as soon as you have selected a date.
They help with setting up the bar stations and break them down once event has ended. One bartender can accommodate up to 50 guests. To service guests in short period of time, then you may need to hire more than one.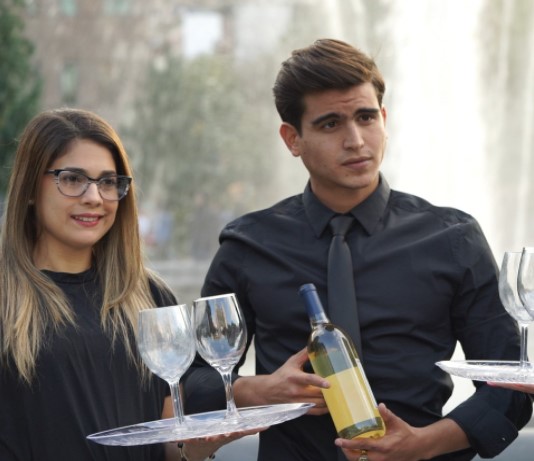 Our mixologists know how to make all of the classic cocktails and can improvise with your bar stock to create more complex drinks.  We can accommodate small and larger events as well.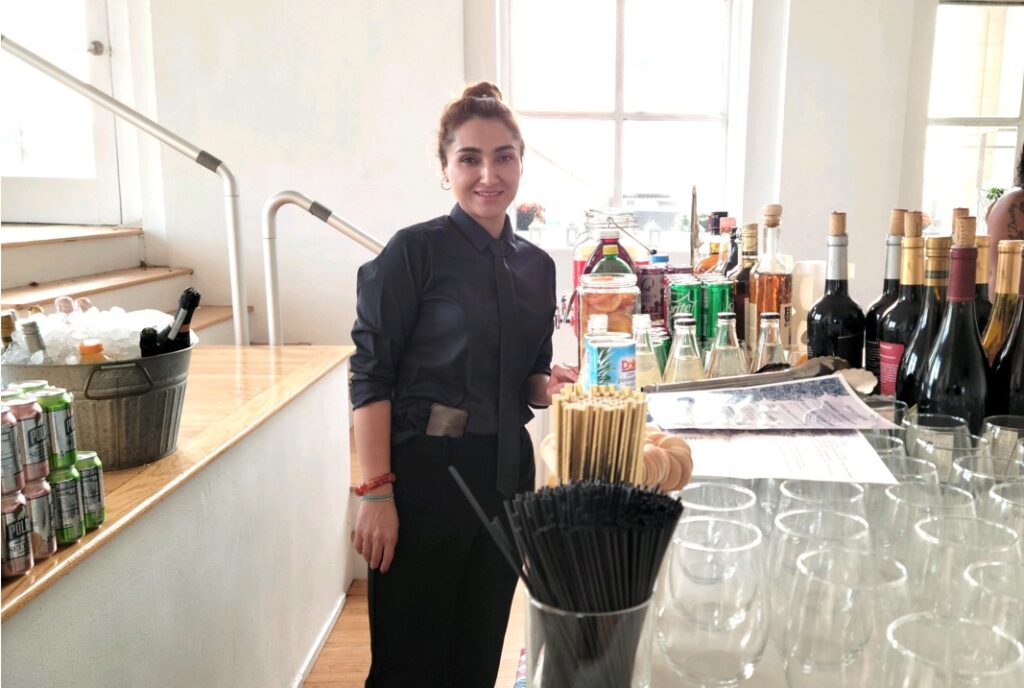 Take the stress away of worrying about planning and executing the bar at your next private event by adding a unique flavor of entertainment and guest satisfaction. 
Enhance your special day with alcoholic and non-alcoholic beverages, mixologist and waitress. We offer tailor-made services including signature cocktails, so your day will be remembered for years to come!
No one notices these workers, unless they're not there. Barbacks are crucial to helping ensure a clean bar, prep and stock the bar area and restock glassware for service.
Our catering staffing are all experienced in hospitality and offer a warm personality on top of reliable service, making them approachable, easy to relate with.
How much does it cost to hire a bartender?
Bartender pricing fluctuates based on several criteria including hours worked, location, type of bar service, type of event and size of the event. Overall,  the cost for professional bartending services in this area ranges between $30 to $50 per hour.
Worry About…
Being short on staff?
Staff not showing up?
Staff lacking training?
Then contact us so you don't deal with it anymore
We offer the best of the best in our team of food servers and staff. Which in turn, ensures you are provided with a team of highly dedicated, attentive and professional event staff at an affordable cost. Best of all, we know how to adjust to any of your needs. Simply contact us and one of our account executives will be happy to assist you with your event.
Our staff are fully insured  with our workers compensation, therefore you get to enjoy the party and not worry about a thing.
Our bartenders for hire are top notch in the industry for their mixology skills. They will entertain your guests and take your event to the next level.
Our hand selected and experienced bartenders will arrive at your event with all the equipment and garnishes and professionally dressed. 
Request a quote on our
website or call 929.405.6703
Make a payment to reserve your
Bartender or team.
Congrats, now you can sit back, relax and
enjoy your event. We've got the rest!